ACM ICPC 2019 Regionalist | Ex- Problem Setter at InterviewBit and Talscale
Jaypee Institute of Information Technology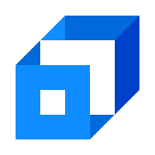 Specialization in DSA and Backend Engineering
Course
6 months Fellowship Program in Software Engineering
Jaypee Institute of Information Technology
Bachelors of Technology in Computer Science Engineering
Currently a final year graduate at Jaypee Institute of Information Technology Noida with some strong ds/algo skills and good computer science fundamentals.
Specialization
Degree: Bachelors of Technology in Computer Science Engineering
I am motivated by Helping Others and Practicality, I work in Cautious and Decisive ways, and my ideal work allows forStructure and Working with People
Self-respect
Being proud of one's choices leads to building a healthy self-image. Defining success for oneself rather than relying on others is an important foundation.
Recognition
Success should be acknowledged. High-profile jobs are not available to everyone; however, increasing internal visibility can lead to more recognition of results.
Involvement
Participating with sense of belonging is an important characteristic. Having legitimate voice in decision making can fulfill the craving for involvement.