Senior software engineer at Mergerware
Lovely Professional University
Hi, I'm Subham. I'm working as a senior software engineer for a SaaS product startup. I have 3 years of industry experience working with Java, Javascript, MongoDB, NodeJS, and AWS. I'm a quick learner and want to work with smart people on interesting technologies and products. I confess to not knowing everything when I join in, but I aim to quickly become the most productive person in the team I join. I want to have fun while working in a challenging environment.
3 - 5 yrs
1 - 3 yrs
Amazon EC2
Amazon Simple Email Service (SES)
Amazon Simple Notification Service (SNS)
Amazon Simple Storage Service (S3)
AWS Command Line Interface
AWS Tools & SDKs
Java
Meteor
MongoDB
Node.js
REST APIs
SOLID
Ubuntu
Career Journey (3 yrs 6 mos)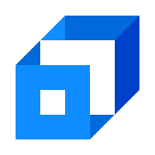 Designing software architecture - high level design and low level design
Description: 
Developing a SaaS platform to track deals during an M&A cycle and reduce overheads
Skills
Meteor
Node.js
JavaScript
AWS Tools & SDKs
Amazon EC2
REST APIs
Ubuntu
Company Location
Bengaluru, Karnātaka, India
Sector Learning
Enterprise SaaS, Software, FinTech
Learnt the various roles in a startup and developed the key components of the platform end-to-end, including architecture designs.
Problem/Context
Develop a SaaS platform to handle all use cases of teams working on M&A deals on both the buy-side and sell-side
Solution/What you did
Developed a SaaS application using the Meteor framework with features like
Virtual data room - Double encrypted document management system

Project management - Task assignment, managing risks and issues, timeline on Gantt chart, status approval

Reporting - User customizable reports

Notifications - using publisher-subscriber
Business Impact
We have a good market share in a niche market, competing with 3-4 other organizations
Skills (7)
Meteor
Amazon Simple Email Service (SES)
Node.js
MongoDB
AWS Command Line Interface
Amazon EC2
Amazon Simple Notification Service (SNS)
Sector Learning
Enterprise SaaS, Software, Capital Markets, FinTech
Focus Areas
Architecture design and implementation of SaaS platform
Description: 
Developed features enhancements for AWS SMC ( Simple Monthly Calculator ).

Developed a completely automated testing framework for AWS SMC.

Improved testing efficiency in time and effort, from manually verifying around 20 price points to automatically verifying and reporting more than 500,000 price points.
Skills
Java
JavaScript
Amazon Simple Storage Service (S3)
SOLID
Company Stage
Fortune 1000
Company Location
Bengaluru, Karnātaka, India
Company Stage
Fortune 1000
Company Location
Bengaluru, Karnātaka, India
Description: 
Android app to fetch and display details of upcoming coding contents on different websites like codechef, codeforces, etc.
Android, web connections and DOM parsing
Lovely Professional University
Bachelor's / Undergraduate Degree in Computer Science
Freestyle football

•
Playing musical instruments

•
Swimming
I am motivated by Knowledge and Freedom, I work in Steady and Outgoing ways, and my ideal work allows forStructure and New Solutions
Wealth
Making money is high on the list. Opportunities with good upside potential and a chance to increase the net worth are compelling under the right conditions.
Achievement
Setting doable goals and accomplishing then can meet the need for achievement. Longer-term assignments can be broken into milestones to help create the desired sense of progress.
Pleasure
Experience that come with plenty of personal satisfaction are critical to happiness. Having fun part of the definition of success, so fitting plenty of it in at work will ensure long-term vitality.