Self-motivated and hardworking fresher seeking for an job opportunity
Jaypee Institute of Information Technology
1 - 3 yrs
C++
CSS
Django
JavaScript
Python
SQL
Ubuntu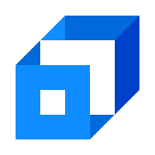 Enhanced knowledge of data structure and algorithms
Skills
Python
C++
Ubuntu
JavaScript
SQL
CSS
Django
Course
Data Structure and Alogithm
Jaypee Institute of Information Technology
Classification and Diagnosis o f Invasive Ductal Carcinoma Using Deep Learning
Self-respect
Being proud of one's choices leads to building a healthy self-image. Defining success for oneself rather than relying on others is an important foundation.
Responsibility
Responsibility is earned through trusting relationships and increasing competence. Technical skills are not enough; acting with integrity, high standards and following through are often just as important.
Variety
Doing different and interacting with different people makes life interesting. Getting involved in a project outside of the day-to-day routine is one strategy for maintaining variety.