My greatest professional achievement was turning around the success of my last employer's data and analytics department. When I joined, the entire team was struggling and we were failing to hit our quarterly goals. I was hired to create a new analytics plan, which I designed and implemented without any guidance. Within 6 months, we achieved 25-30% above our goals.
Nirmala College,Muvattupuzha,India
Promote a culture of learning
Career Journey (13 yrs 5 mos)
Jacobsons Direct Marketing Services
Description: 
Worked closely with various teams across the company to identify and solve business challenges utilizing structured and unstructured data. Analyzed customer data based on rules and methods set by business and prepared reports to improve customer relationship and interaction. Helped business to segment customers and run a more customer-centric marketing campaign to increase sales and after-sales. Monitored and reviewed KPIs such as customer satisfaction and retention. Conducted both quantitative and qualitative surveys at regular intervals.
Tata Consultancy Services
Description: 
Participated in several statistical projects which involve applying the theory of statistics such as population update, sampling and create weights in the retail measurement services for UK CPG market.
Cross-Tab Marketing Services
Description: 
Worked with a specific international project called NPS (net promoter survey) among the online users and performed statistical analysis such as basic statistics and linear regression.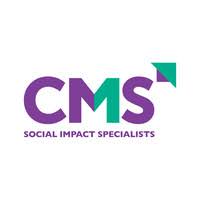 Research Assistant, Data Management Consultant And Field Research Investigator
Catalyst Management Services
Description: 
Participated in various social research projects which include activities such as sample design, questionnaire design, data management and exploratory data analysis.
Nirmala College,Muvattupuzha,India
Specialization
Degree: M.Sc.
Category: null