The greatest achievement of my life when was when one of my solution which I had developed was highly appreciated by many of my domain experts and even bu board members of my organisation. Such was the impact that I was even nominated for the best innovator award that year, and my solution was even sent out for patenting
Cologne University of Applied Science
I am looking to work for an organisation, in which my work is recognised and may have huge impact on businesses and clients. An organisation where I have ample opportunity to grow and learn new domain/technologies, and where I am catered with new challenges on a regular basis.
Career Journey (6 yrs 8 mos)
Cologne University of Applied Science
Description: 
Responsible for developing the frontend of an IoT project, which provides vital stats for a fleet of vehicles at real-time. With the help of advanced charting libraries and technologies like Angular JS, I have substantially improved the usability and efficiency of the platform. I also came up with some unique ideas to show space-time on a 2-d map, which is at the early stage of patenting.
Hirecraft Software Pvt. Ltd.
Description: 
Responsible for handling the frontend of an E-commerce website, which caters home cooked food in New Delhi. Developed the frontend and other functionalities such as cart management, payment API integration, back-end portal to track order and manage inventories for the Administrator with a full-fledged report of sales. I have also integrated Payment Gateways, Facebook Advert and Google Analytics.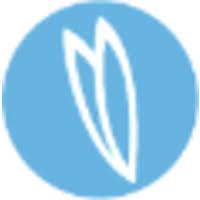 Member of Technical Staff
Accrete Globus Technologies
Description: 
Responsible for developing an end-to-end Web application for a large Automobile-servicing company to manage multiple garages and keep the track of all the vehicles that had checked-in for servicing. I was a full stack developer for this project and had created everything from functionalities such as Click-and-detect fault in cars, assigning tasks, and inventory management to account management.
Rajasthan Technical University
Specialization
Degree: B.Tech
Category: null