Army Institute of Technology
3 - 5 yrs
Amazon EC2
C++
Chef
Debian
df
Django
Docker
FTP
Git
history
HTTP/HTTPS
Jenkins
Kubernetes
MySQL
Online Support
Oracle
OSI Model
Proof of Concept (POC) Design
Python
REST APIs
RESTful APIs
RHEL
Selenium
SQL
SSH
strace
uname
Unix Shell (sh)
Career Journey (3 yrs 7 mos)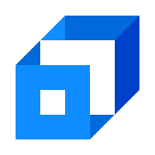 Enhancing my Computer Science skills by attending this rigorous course on Advance topics in Data Structure, Algorithms and System Designs.
Course
Data Structure, Algorithm and System Designs
Description: 
Development focal for Proactive Monitoring cross platform App for real-time data.
Designed and Developed Service Order gateway, which brought ~2M AUD savings by bringing down service order rejects by 60%.
Pitched idea for SmartCSR in innovation fest and delivered POC for it, to enhance Customer experience.
Automated various modules likes Incident handling, Production Deployment and Production builds.
Boosted production readiness of legacy system from 35% to 85% by replacing Harvest SCM with Bit Bucket and implementing CI/CD pipeline for same.
Slashed operations cost by 90% by developing Batch Cycle Optimization Product, for handling nightly cycles
Skills
REST APIs
Selenium
Django
Amazon EC2
df
history
strace
uname
Proof of Concept (POC) Design
Online Support
Jenkins
Chef
Docker
Kubernetes
FTP
HTTP/HTTPS
OSI Model
SSH
Debian
RHEL
C++
SQL
Python
MySQL
Oracle
RESTful APIs
Unix Shell (sh)
Git
Company Location
Pune, Mahārāshtra, India
Army Institute of Technology
Graduated in Computer Engineering with a Distinction and Received Certificate for Merit for Best Final Year Project of Computer Department
Specialization
Degree: Bachelor of Engineering
Category: Computer Science