Bharati Vidyapeeth College of Engineering
Hi, I am a Software Developer and passionate problem solver. I have a keen interest in competitive programming and software development. I have participated in many coding competitions and hackathons. Currently, I am looking for a job In either backend or full-stack. I have experience in Spring Boot, React, Web Apis and MVC model.
Career Journey (1 yr 9 mos)
Product Listing Page (Mobille shop) React + Spring boot based project
Description: 
It is a Product listing page application that shows the different brand mobiles. Here users can search mobile phones based on the price and product. The tech stack used in this project is ReactJs, Spring Boot and MongoDB. It is a front end based website.
Reacjs Product Listing Page website
Public Distribution System (Spring-Boot based project)
Description: 
It is a backend intensive project which was based on PDS system. Here what happened is the user can take his ration from the ration shop without involving in the huge queue. Here he can either choose home delivery or get the token and visit the shop accordingly so that we can reduce the queue. In this we use Mysql for our database. This application follows the MVC architecture where each module has its own task like controller layer, the Business logic layer, Service layer etc.
Public Distribution System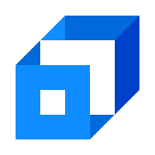 Learned applied problem solving using data structure & algorithm and software engineering.
Course
Computer Science Fundamentals and skill development
Bharati Vidyapeeth College of Engineering
Learned the fundamental of computer science.
Specialization
Degree: Computer Science
Category: Computer Science
I am motivated by Belonging and Freedom, I work in Deliberate and Decisive ways, and my ideal work allows forWorking with facts and Working with People
Personal Development
Continuous improvement is important for maximizing potential. Situations that involve interactions with experts and mentors, in addition to more traditional learning experiences, can feed the drive to develop both personally and professionally.
Recognition
Success should be acknowledged. High-profile jobs are not available to everyone; however, increasing internal visibility can lead to more recognition of results.
Creativity
Imagination and individual expression generates positive energy. Creativity at work comes in different forms, from innovations of processes to developing a new way to serve customers.