1 - 3 yrs
Java
JavaScript
Kafka
MongoDB
MySQL
Python
React
Redis
Spring Boot
SQL
Career Journey (1 yr 8 mos)
Description: 
Just a basic implementation to get a grip on React JS. A web app to fetch 3-hourly weather forecast by city-name. Weather data is fetched from openweathermap api.
Skills
Spring Boot
Java
Kafka
Redis
MongoDB
SQL
MySQL
Company Location
Bengaluru, Karnātaka, India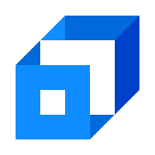 NA
Course
6 months DS Algo with full stack dev
Geolocation based home automation System
Description: 
Turning on/off home appliances when the owner is in a minimum distance from home (eg: tuning on AC when the owner is 1 km from home). Language used- Python, C++ Tools- Python Idle, Arduino Sketch, node-red protocol- MQTT
B-Tech in Computer Science and Engineering
Specialization
Degree: B-Tech in Computer Science and Engineering
Category: Computer Science
I am motivated by Knowledge and Freedom, I work in Deliberate and Spontaneous ways, and my ideal work allows forWorking with facts and New Solutions
Recognition
Success should be acknowledged. High-profile jobs are not available to everyone; however, increasing internal visibility can lead to more recognition of results.
Responsibility
Responsibility is earned through trusting relationships and increasing competence. Technical skills are not enough; acting with integrity, high standards and following through are often just as important.
Self-respect
Being proud of one's choices leads to building a healthy self-image. Defining success for oneself rather than relying on others is an important foundation.