A 4th year undergraduate at the department of Computer Science & Technology, IIEST SHIBPUR , highly skilled in Data Structure and Algorithm,C/C++,Python,Quick Learner, always open to learn new things.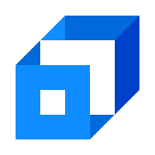 I was one of the 300 students selected for Scaler Academy from more than 10000 Students. Scaler Academy is a Six Months immersive program that helps students develop their tech skills.
Course
Computer Fundamentals
Software Engineering Intern
Description: 
The algorithm used for Image Security is based on Research paper: "The novel and efficient method based
on Knight moves for securing the information contents of images- A parallel approach".
This algorithm​ secures the contents of an image in a short span of time
Image security
Quantum Key Distribution(QKD).
Description: 
Studied and Implemented various Quantum key Distribution Protocols to Solve classic Key Distribution Problem.
Classic Key Distribution Problem, Quantum Key Distribution Protocol, Machine Learning
Represented College at ACM ICPC Amritapuri 2017, Active member of code-iiest the programming club of my college, Coordinator and Problem Setter for the technical/coding fest of my college.
Courses
Data Structures and Algorithms
Operating System
Computer Networks
DBMS
Extracurricular Activities
Active member of Code- IIEST, programming club of IIEST Shibpur
Coordinator and Problem Setter for the technical/coding fest of my college