Associate Product Engineer
Payabbhi (Paypermint Pvt. Ltd.)
Manish is a full-stack engineer working in Payabbhi (a payment start-up) where he has learned sharp coding skills and fast-paced development. He takes up ownership of his work and wants to learn more to get ahead in his professional career. His major contribution includes developing micro-services (Go, Java), a web application(Java Spring) and checkout-js(ReactJS). Apart from this, he has proficient knowledge of Data Structure & Algorithm, DBMS(MySQL), NodeJS, MongoDB etc. I take up ownership of my work and love to learn new things.
1 - 3 yrs
Go
Microservices
MongoDB
Node.js
React
REST APIs
Spring Boot
0 - 1 yrs
C
C++
Java
JavaScript
MySQL
Networking Concepts
Career Journey (1 yr 9 mos)
Associate Product Engineer
Payabbhi (Paypermint Pvt. Ltd.)
Description: 
Revamped checkout-js using ReactJS and Material-UI.

Developed Merchant Portal using Java Spring MVC. Used thyme leaf and bootstrapper in front-end.

Remodelled RBAC micro-service.

Added/fixed various RESTful APIs on different microservices written in Go and Java.

Wrote HTTP client library to integrate public APIs in .NET, PHP and JS.

Automated test-suite using mochajs, chaijs and NUnit for different microservices and libraries.
Skills
Go
Node.js
MongoDB
Spring Boot
Microservices
REST APIs
React
Company Location
Kolkata, West Bengal, India
Team Role
Individual Contributor
Sector Learning
Financial Services, FinTech
Switch Reasons (2)
No opportunity for advancement
Financial growth not in-sync with my performance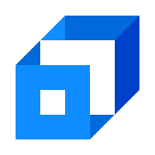 Learn coding concepts, software designing skills, dbms
Estimation of Blood Glucose from PPG Signals using Smartphone Application
Description: 
Developed an Android app to collect PPG Signal by capturing blood movement inside finger using camera and flash light.

Plotted a red intensity vs time graph to display PPG Signal in real-time.
Learn about Android Development, Data Collection and plot it in real-time
Description: 
Wrote an Android application to create UDP packets with custom MAC Address and encoded packet length using pcap library.

Developed lightweight Wi-Fi packet sniffer on Linux PC in C language. This PC sniffed packets and connected to the same network as of Android phone by decoding the sequence of packet length.

Developed an algorithm for error detection in Wi-Fi packet transmission with 100% success rate.
Skills
C++
Java
Networking Concepts
Company Location
Bengaluru, Karnātaka, India
Team Role
Individual Contributor
B2B/B2C
Business (B2B), Consumer (B2C)
Sector Learning
Consumer Goods
Data Structure, Object-Oriented Programming, DBMS, Operating System, Computer Network
Courses
Data Structure & Algorithm
OOPS Concept
DBMS
Operating System
Computer Networks
Specialization
Degree: Bachelor of Engineering
Category: Computer Science
Extracurricular Activities
Srijan - Our College Tech Fest Organising Member
Core Team Member of Computer and Mobile Gaming Competition.

Organising member of multiple coding competition.
Patwa Bunkar AArogya Trust

•
Navprayas
I am motivated by Helping Others and Uniqueness, I work in Deliberate and Freeform ways, and my ideal work allows forWorking with facts and Flexibility
Pleasure
Experience that come with plenty of personal satisfaction are critical to happiness. Having fun part of the definition of success, so fitting plenty of it in at work will ensure long-term vitality.
Security
Feeling secure is a basic human need, and right now financial stability is top of mind. Creating a backup plan and getting financial advice from an expert can be steps on the path to stability.
Personal Development
Continuous improvement is important for maximizing potential. Situations that involve interactions with experts and mentors, in addition to more traditional learning experiences, can feed the drive to develop both personally and professionally.