FEEDBACK MANAGEMENT SYSTEM
Description: 
• We created a student teacher interaction interface.
• We build a feedback system which allows students.
anonymously put forward their complaints ,remarks ,requests in the portal on the website.
• The Backend was made in PHP and mySQL and Frontend was done Written in HTML,CSS and Bootstrap.
Backend and Frontend Technologies
Description: 
•We made a working model an App and Website using Arduino circuit
board, Node MCU, and sensors.
• We used the help of Blynk Platform and Google Voice assistant.
• C++ and Blynk Library was used for the connection and working on the circuit.
Working Model using IOT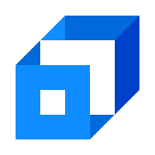 Data structures and Algorithms.
Adventure
Quite a variety of work experiences can bring a sense of challenge and adventure. Taking calculated risks in the job get adrenaline pumping.
Creativity
Imagination and individual expression generates positive energy. Creativity at work comes in different forms, from innovations of processes to developing a new way to serve customers.
Pleasure
Experience that come with plenty of personal satisfaction are critical to happiness. Having fun part of the definition of success, so fitting plenty of it in at work will ensure long-term vitality.