Associate Engineer-Technology
Virtusa consulting service
Heritage Institute of Technology
Coding enthusiast having good knowledge of Data structures and algorithms. Solved over 500+ questions on coding platforms like InterviewBit, Hackerrank and Codechef.
1 - 3 yrs
C++
Hibernate
Java
JavaScript
REST APIs
RESTful APIs
Spring
SQL
Career Journey (1 yr 9 mos)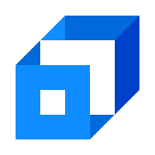 Backend Developer
Projects (1)
Java
Course
Reverse Engineered Curriculum
Text to Speech Application
Learned use of Lambda Function
Description
Build a serverless Text to Speech Application with Amazon Polly
• We have a text box where we can enter a text and the text will be converted into audio format and it is stored and it gives you a unique id.
• Using the unique Id, we will be able to retrieve the audio file in future.
Associate Engineer-Technology
Virtusa consulting service
Java ,SQL
Skills
C++
Spring
Java
SQL
Hibernate
REST APIs
RESTful APIs
Company Stage
Fortune 1000
Company Location
Hyderabad, Telangana, India
Heritage Institute of Technology
Data Structure and Algorithums
Specialization
Degree: B.Tech
Category: Computer Science
Training Management System
Learned to design Database Schema,SpringMVC
Description
• This system reduces the manual effort by offering an open portal for employee, manager and admin.
• A user can request himself/herself to participate in ongoing training and he is also able to give training on a specific course.
• Every employee is visible to his manager if he/she registered for a course. A manager can approve or reject the request made by an employee.
• Admin is able to schedule a training session, venue, timings and he will notify everyone if there is any change.
I am motivated by Helping Others and Uniqueness, I work in Deliberate and Decisive ways, and my ideal work allows forProven Methods and Variety
Cooperation
Working well with others on areas of mutual interest is a driver. Joining or starting a team that brings people together for a common cause leads to cooperative outcomes.
Loyalty
Situations that call for obedience and service may be appealing. High level of trust and clear expectations can provide the necessary peace of mind.
Personal Development
Continuous improvement is important for maximizing potential. Situations that involve interactions with experts and mentors, in addition to more traditional learning experiences, can feed the drive to develop both personally and professionally.