Jaypee Institute of Information Technology
Interested in the SDE roles where I will be involved in building & maintaining large scale systems. Experience in Data Structures, Algorithms & Full Stack Development by utilising them in various projects. Intrinsically motivated and persistent to pursue goals despite obstacles. Supportive and believes in learning by teaching others.
0 - 1 yrs
Express
Git
HTML
JavaScript
MongoDB
Node.js
REST APIs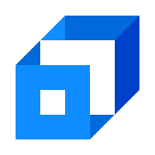 Full-Stack Developer
Projects (1)
Upskilling
Description
Social media platform intended for users to share their travelling experiences

Supports CRUD functionality for posts, comments

Supports user authentication and authorization using passport.js

Tech Stack: HTML5, JavaScript, Nodejs, MongoDB, Express, REST API, BootStrap

Tools: Git, ESlint, Babel, Prettier
Skills (7)
Node.js
Git
MongoDB
HTML
JavaScript
Express
REST APIs
Jaypee Institute of Information Technology
BTech Computer Science and Engineering
Learning skills
Courses
Data Structures
Algorithms
Operating Systems
Databases
Specialization
Degree: BTech Computer Science and Engineering
Extracurricular Activities
Mentor
Mentored 2nd-year students in Data Structure Lab
I am motivated by Knowledge and Self Reliance, I work in Reflective and Decisive ways, and my ideal work allows forWorking with facts and Working with People
Prestige
Being surrounded by admired people and brands is important. Exposure to status-building images and opportunities will be welcomed.
Personal Development
Continuous improvement is important for maximizing potential. Situations that involve interactions with experts and mentors, in addition to more traditional learning experiences, can feed the drive to develop both personally and professionally.
Competitiveness
Experiencing a sense of victory is important and can be found in a variety of places.Seeking our work situations where performance is measured against objective standards (selling, fundraising, etc.) can fuel a winning drive.