Looking for opportunity as SDE-1 role
harcourt butler technical university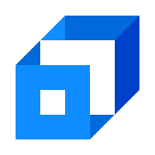 Strong grasp in problem solving skills and can write precise and concise modular code using OOPS concept.
Course
Data Structure and Algorithm
harcourt butler technical university
Deep dive into computer Science fundamentals,os concept,database system and other soft skills
Specialization
Degree: B.Tech
Category: Computer Science
I am motivated by Supporting Others and Practicality, I work in Steady and Freeform ways, and my ideal work allows forPredictability and Flexibility
Responsibility
Responsibility is earned through trusting relationships and increasing competence. Technical skills are not enough; acting with integrity, high standards and following through are often just as important.
Competitiveness
Experiencing a sense of victory is important and can be found in a variety of places.Seeking our work situations where performance is measured against objective standards (selling, fundraising, etc.) can fuel a winning drive.
Achievement
Setting doable goals and accomplishing then can meet the need for achievement. Longer-term assignments can be broken into milestones to help create the desired sense of progress.