Member of Technical Staff
Early career motivated software engineer looking for opportunities in Backend development
3 - 5 yrs
Git
Java
MySQL
Perl
Python
SQL
1 - 3 yrs
Django
Flask
React
Spring
Spring Boot
Vue.js
0 - 1 yrs
C
C++
Classification Techniques
DRY
Functional Testing
GOF Design Patterns
Heroku
KISS
REST APIs
RESTful APIs
SOLID
Career Journey (2 yrs 8 mos)
Description: 
Every statement user speaks or dialects could be considered as an
utterance
. Inside each
utterance
, a user can have an
intent
behind it. Each of these
intentions
is modifiable via
entity
E.g- "show me yesterday's financial news" --> utterance
"show me" --> Intent : of somthing to be shown
"financial" --> Entity that modifies the Intent
Ref: https://chatbotsmagazine.com/chatbot-vocabulary-10-chatbot-terms-you-need-to-know-3911b1ef31b4
Not every entity servers to identify an intent and an ability to discriminate between valid one and invalid one becomes an important tasks for Chatbots to resolve. Hence the task was to create the apis which a Chatbot could easily refer to while validating entities:
Choice of framework
: Django
Django offers various inhouse tools to quickly set up your views and your apis while allowing you to rapidly develop your core logic.
Further details in the project link itself:
https://github.com/Abhinav-Git19/IntentionValidateDjangoApp/blob/master/problem_statement.txt
REST, Django, Python, NLP, Chatbots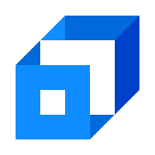 Backend Developer
Projects (2)
Training to be better software engineer
Skills
Spring
Spring Boot
Django
Flask
React
Vue.js
A Demontration of Low-level design, design pattern, authentication and SpringBoot MVC
Description
An attempt to create popular game called Psych via Java SpringBootMVC https://github.com/Abhinav-Git19/Java-Psych
Skills (4)
Spring Boot
RESTful APIs
Java
Heroku
Small Quick utility for users to use. Literally zero installation cost
Description
Created a command line application for Splitwise user can create and share expenses with his/her friends and keep tracks of amount owned for various stakeholders. Laid out design plans for scaling it up while keeping track of various Entities involved
Skills (5)
Python
SOLID
KISS
GOF Design Patterns
DRY
ANALYSIS OF AMAZON FOOD REVIEWS DATASET
Description: 
https://github.com/Abhinav-Git19/Amazon-Food-Review-Analysis.git
Used some of the standard machine learning algorithms to analyze the Amazon Food
Review and also benchmark the accuracy and performance of different ML models
Stemming and vectorisation of key words along with application of Machine Learning Algorithms in review analysis
Member of Technical Staff
Oracle India Pvt Ltd
Projects (2)
Skills
Python
Java
Perl
MySQL
SQL
Git
Company Stage
Fortune 1000
Company Location
Bengaluru, Karnātaka, India
Switch Reasons (1)
Wanted new challenges
I want to work in a full time backend engineering role where I get to solve problems at grassroots level
DBSAT (Database Security Assessment Tool)
Was my first project where I got to build a full fledged framework from scratch
Problem/Context
STIG Compliance and Security Vulnerability check for the reports generated for a Database
Solution/What you did
->For STIG compliance, designed a python executor (with logging support) which would execute SQL scripts on the the Database to set it in a preconditioned state in accordance to a intended STIG rule, then run the required tests to ensure compliance
->Also wrote a perl+python framework which relies on DBSAT to detect the security vulnerabilities in an Autonomous Transaction Database.
Business Impact
Got Oracle Database STIG ready
Ensured we do not ship Oracle Database with any Security Vulnerabilities
Sector Learning
Security/Cybersecurity, Software
Team Role
Individual Contributor
Data Safe -Oracle Cloud offering
Exposure to REST technology and python automation
Problem/Context
This was a very big REST based project with 4 major services in which I worked in 2:-
Assessment Service: Each time an assessment job is fired on the Database, certain metrics get generated which contains stats/details for user to see regarding the job. My role was to ensure the correctness of metrics generated

Data Discovery: Sensitive data discovered on the Database based on Oracle defined Regular Expression. It was required to check/verify on what data types the discoverer worked on
Solution/What you did
For Assessment service, wrote a python class AssessmentMetric to verify to user count to be assessed (pre-conditioned) and duration the job ran.

Developed a small framework to plugin various Oracle supported data types via a JSON and set up small client to run data discovery job on sample with required plugged in Data Type
Business Impact
Made Data Safe metrics more robust for User to review and check the status of its assessment service

Automated Data Discovery Data type check 17 Oracle based data types. This ensured Data Safe ran on databases containing correct data type.
Skills (3)
Functional Testing
Python
REST APIs
Sector Learning
Security/Cybersecurity
B2B/B2C
Business (B2B), Consumer (B2C)
B.E (Hons) Electrical and Electronics Engineering
Projects (3)
Graduated with Distinction with Merit based scholarship in 3 semesters
Courses
Data Mining
Data Structure and Algorithms
Neural Networks
Computer Architecture
Graph Theory
Mathematics
Probabilty & Statistics
Specialization
Degree: B.E (Hons) Electrical and Electronics Engineering
Extracurricular Activities
OpenShowCase - Event Manager
In our annual tech fest Quark -2015, was an event manager responsible for handling logistics and smooth conduct of event
OpenShowCase
where people from different colleges participate to show case their projects
AN INTERFACE DESIGN PLAN OF QUAD-COPTER USING 8086
Low level assembly design of real life project
Description
The Project involved making of a complete blueprint of proper working quad-copter. Pro- grammable modules of 8255(Programmable I/O interface), 8254(Timer), Analog-to-digital Converter(ADC) all were used with proper interfacing with its microprocessor 8086. LS293D motor drivers were used for making an H-Bridge arrangement that controlled the motor speeds of the quad-copter
DIGITAL DESIGN OF A SERIAL ADDER/SUBTRACTOR
Electronic Implementation of a logical device
Description
Designed a digital serial adder/subtractor and implemented it on a Printed Circuit Board(PCB).The project involved simulation part through Verilog and used various ICs such Universal Shift Register
HOUSING RECOMMENDATION PROGRAM FOR CUSTOMERS ON AIRBNB
Recommendation program based on user preferences
Description
https://github.com/Abhinav-Git19/Airbnb-Hosuing-Recommendation.git
Part of the Data Mining course in Bits Goa, we used the datasets provided by Airbnb
that listed out their houses, along with their location, rating and amenities details. We
developed a customized KNN-algorithm which considered the user priorities from
their preferences to "recommend" them houses to stay
Skills (2)
Python
Classification Techniques
Graduation with Disitinction

•
Academic Excellence
I am motivated by Helping Others and Self Reliance, I work in Deliberate and Decisive ways, and my ideal work allows forWorking with facts and New Solutions
Self-respect
Being proud of one's choices leads to building a healthy self-image. Defining success for oneself rather than relying on others is an important foundation.
Recognition
Success should be acknowledged. High-profile jobs are not available to everyone; however, increasing internal visibility can lead to more recognition of results.
Personal Development
Continuous improvement is important for maximizing potential. Situations that involve interactions with experts and mentors, in addition to more traditional learning experiences, can feed the drive to develop both personally and professionally.