Medicaps Institute of Technology
With Experience of FullStack Developer + Security Engineer I am gonna be pretty strong Backend Engineer
3 - 5 yrs
Appium
Continuous Integration (CI)
Java
Penetration Testing
REST APIs
Selenium
1 - 3 yrs
Amazon Elasticsearch Service
Android
Django
Docker
Heroku
MongoDB
PostgreSQL
Python
React
Redis
SOLID
Career Journey (3 yrs 8 mos)
social media platform for portfolios
Description: 
This website helps you make a customized resume portfolio website,
You can share it with others, looks up for your friends in the search bar, Highly customizable, with OAuth integrated
Django, Redis, OAuth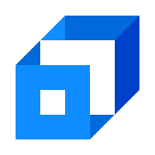 Skills
Python
Redis
Docker
Heroku
SOLID
Django
PostgreSQL
HA proxy Security Testing
Description: 
This project was done to find out the security loopholes In load balancers used by the company. Various approaches liken map scan, nikto scan, golismero scan, trace routing and few manual approaches were used to gather information on the balancer. After this for load testing- DDoS attacks and slow loris attacks were performed. And few attacks like Invalid Redirections, HSTS and SSL misconfiguration, Cookie caching and cookie-less login with cookie manipulations attacks were performed. As this is a confidential project I can't disclose the reports or go deeper and can't further discuss other attacks performed.
Security Audit
Skills
Appium
Penetration Testing
Continuous Integration (CI)
REST APIs
Selenium
Java
Company Location
Bengaluru, Karnātaka, India
Team Role
Individual Contributor
Skills
Android
MongoDB
Amazon Elasticsearch Service
React
Company Location
Indore, Madhya Pradesh, India
Medicaps Institute of Technology
Instrumentation,Electronics,Management
Specialization
Degree: Instrumentation,Electronics,Management
Category: Electrical Engineering