Verkada builds intelligent security cameras capable for the Internet of Things (IoT) era. Our mission: modernize the world of physical security. Verkada's IoT platform combines plug-and-play security cameras with intelligent, cloud-based software — all in a scalable, user-friendly system. Hundreds of organizations use Verkada to protect people and assets, secure facilities, and gain new insights that improve the efficiency of their operations. Verkada's vision is for an autonomous, distributed system capable of understanding the physical world in real time. The company was founded in 2016 by computer scientists and security experts from Stanford University, and Hans Robertson, the former COO and co-founder of Meraki. Verkada is headquartered in San Mateo, California.
Behind the scenes, we're a team of computer scientists, hardware engineers and experienced founders who saw a chance to make a real impact. We're united by the challenge of building beautiful products, designed for real people—and by our commitment to using technology responsibly. Likewise, many of Silicon Valley's top investors believe in us: we're backed by Sequoia Capital, FirstRound, Meritech and Siemens (Next47).
Verkada is an equal opportunity employer and value diversity at our company. We do not discriminate on the basis of race, religion, color, national origin, gender, sexual orientation, age, marital status, veteran status, or disability status, and encourage all qualified applicants to apply.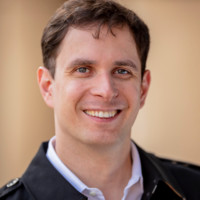 Filip Kaliszan
Founder & CEO
Hans Robertson
Executive Chairman and Co-founder
James Ren
Founder and Software Architect
Benjamin Bercovitz
Co-founder an Software System Engineer