Unity is the creator of the world's most widely-used real-time 3D (RT3D) development platform, giving content creators around the world the tools to create rich, interactive 2D, 3D, VR and AR experiences. Our 800+ person engineering team keeps Unity at the bleeding-edge of technology by working alongside partners such as Magic Leap, Google, Facebook, Oculus and Microsoft to ensure optimized support for the latest releases and platforms. Apps made with Unity reach 2.7 billion devices worldwide and were installed more than 24 billion times in the last 12 months.
Unity is powering the real-time revolution, expanding beyond games and breaking into other industries including automotive, film, architecture, engineering, construction and more. Unity Technologies is headquartered in San Francisco and has offices in Canada, China, Colombia, Denmark, Finland, Germany, Japan, Korea, Lithuania, Singapore, Sweden, the United Kingdom and elsewhere in the United States.
At Unity, you'll make a difference. In a collaborative, fast-growing environment, we're democratizing development, solving hard problems, and enabling the success of our community.
Join us to be at the forefront of the real-time revolution, as we drive exciting technological advancements in gaming, entertainment, film, automotive, architecture, engineering, construction and other industries – all made possible by the most widely used real-time 3D development platform.
Just 15 years ago, three people created Unity in a basement. Today, we are more than 2,000, all fiercely committed to helping creators around the world achieve their own dreams with 2D, 3D, VR and AR experiences, films, advertising and more.
Creators around the world are passionate about Unity. Every day, they create and publish amazing games and experiences and share them with the world. You can learn all about them in our blog, forums, and at Unity events.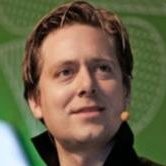 David Helgason
Founder of Unity & Partner
I'm a technologist, founder of a wonderful technology company, non-exec director to others, and a restless entrepreneur with a passion for creating feedback loops between innovation and teams and products, applying new and old business models to changing industries, and pushing people to do the very best they can do. My background is in programming, an assortment of university dabbling, creating companies, and helping entrepreneurs. I served as CEO of Unity Technologies since co-founding it in 2003 and until October 2014, with an unflinching vision to democratize game development, and to develop technology and business models for the next phase of the games industry. We've done well thus far.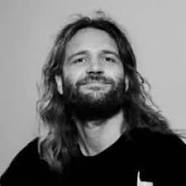 Joachim Ante
CTO at Unity Technologies ApS and Owner