Traditional trucking companies still run on paper, emails, phone calls, and snail mail. They're inefficient and bloated. The pressure of low margins suffocates the truckers who actually do the work. Our software changes that. We're giving them superpowers: a dedicated sales and operations team in their pocket. We increase their revenue and decrease their operating cost. We give them a single place to manage their business, cut out the time-draining paperwork required to keep a truck operational, and pass the savings directly to the trucker. We believe that the early team sets the blueprint for the company's future.
We evaluate all candidates (and employees) by our Company Values: 1.
People first:
People, product, profits. In that order. We believe investing in our people — employees and customers — leads to better products and more profits. 2.
Think from first principles:
Question everything. Understand why, and reason from the ground up. 3.
Be direct *and* kind:
Have the tough conversations, and bring your heart. Communicate to create clarity and understanding. 4.
Treat feedback like a team athlete:
The mark of a great athlete is how quickly they adapt to feedback. Great teams are composed of athletes who teach and support each other. 5.
Go all-in: Commit
. Take ownership. Hold yourself and others accountable.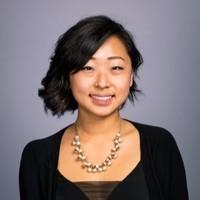 Jin Stedge
Co-founder & CEO
Sanjaya Wijeratne
Co-founder & CTO