ReCharge is a cloud-based solution that enables merchants to build a subscription-based online store. The company helps retailers to sell products on a recurring basis by offering them a customizable, multilingual and responsive storefront. ReCharge provides features like delivery rescheduling, account management, order and inventory management, analytics, shipping and payment integration with gateway like PayPal, Stripe and more. ReCharge impose a subscription fee of $19.99 per month and a 1% commission the recurring orders
Our mission is to connect and empower the world through payments. We do this by hiring diverse, bright, and driven people who thrive in our 100% remote workplace.
Launch the simplest solution possible to drive value to customers and build from there.
Drive impact by taking ownership. You are accountable to yourself, your peers, customers, and the mission of the company.
Empathize with your peers and customers by communicating clearly, supporting each other, and doing the right thing.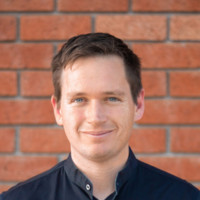 Oisin O'Connor
CEO and Co Founder
"Oisin O'Connor is the CEO and Co-Founder of ReCharge, the leading subscription billing platform designed for merchants. He and his co-founder started the company in 2015 with a team of passionate builders and problem solvers, who strive to help grow the world economy and create prosperity for all. Since then ReCharge has achieved fast growth and currently powers over 10,000 Shopify stores, including the largest subscription brands such as Hubble Contacts, Native Deodorant, Soylent, Dr. Axe, and Lola. Oisin earned his bachelor's degree in Economics from the University of California, Los Angeles and has over ten years of experience building and launching companies. In his spare time he enjoys hiking, reading, and traveling to uncharted destinations."
"We've used ReCharge for over six of our clients. The development teams' responsiveness and willingness to provide solutions to complex builds has been the best part of working with ReCharge."