PopSQL is a collaborative SQL editor and business intelligence app for teams.

We help data teams collaborate on SQL, visualize their data, and share insights.

We're a startup on a mission to create the best way for companies to explore their data.
PopSQL does for SQL editors what Google Docs did for word processors. We make collaboration a breeze.
We've seen what easy access and shareability of data does for teams. It leads to better decisions. It reduces unfounded opinions. It fosters cross-team collaboration since all teams can speak the same language.
What we've built so far is just the beginning (think v1 of Slack). Join us and build a great product, a great culture, and a great company.
We're a team of five. Two of us are in San Francisco, and the other three are distributed across the Americas.
Recent Y Combinator graduate (Summer 2019)

Successful seed round (details to be announced shortly)

Founded by one of Instacart's earliest engineers

Clients include: DoorDash, Redfin, Optimizely, and 100s more
Backend
Ruby
Rails
AWS
Terraform
PostgreSQL
Redis
Memcache
Frontend
JavaScript
React
GraphQL
Electron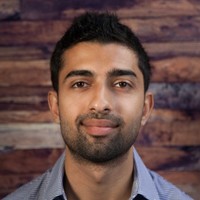 Rahil Sondhi
Founder and CEO