Meesho is India's top reselling platform, used by more than 1 million resellers across the country. Resellers are small business owners and home entrepreneurs who sell stuff using Meesho, within their extended social circles. Meesho is reimagining e-commerce for India, and building a platform for the next 20 million entrepreneurs in the country.
Meesho is one of the fastest growing startups in the world, and is backed by top investors globally, including DST Global, YCombinator and Sequoia. You can read more about Meesho's journey on TechCrunch.
On a Mission to Create 20M Entrepreneurs by 2020
Meesho is powering livelihoods of millions, who've been waiting for a shot at independence and success, till now!
Application & Data
jQuery
JavaScript
PHP
CloudFlare
Bootstrap
Apache HTTP Server
Java
jQuery UI
Ubuntu
Amazon EC2
Ruby
CSS 3
Kotlin
PowerShell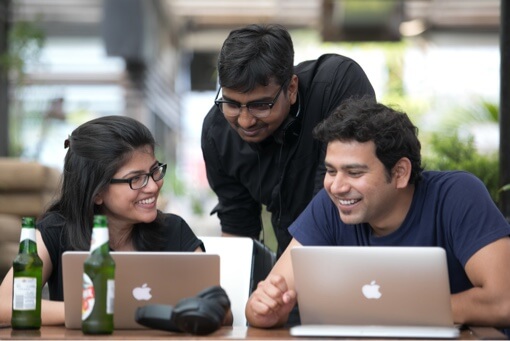 Vidit Aatrey
Founder and CEO
Sanjeev Barnwal
Founder and CTO
"I earn ₹10-12,000 per month from home with Meesho, while getting the flexibility of taking care of my family."