ForAllSecure is building autonomous cybersecurity tools for developers, enterprise IT, and end-users that automatically find and fix vulnerabilities in run-time executable software pre-production and when deployed.

We also believe maximizing human potential is required to secure the world's software.

We create problem-driven online and in-person hacking experiences to help you educate and promote security awareness in your team.
Software is permeating the world, yet the number of "good guys" who can verify and validate software security hasn't scaled in tandem.
Imagine going to work each day knowing your efforts are making the world a safer place. This is our mission.
Our commitment to high standards and integrity is reflected by the people. We love transforming challenges into opportunities that push us to reach our full potential.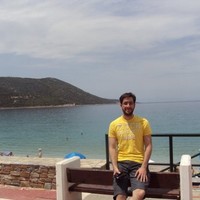 Thanassis Avgerinos
Founder and Developer
Alexandre Rebert
Co-Founder and Developer
David Brumley
CEO and Co-Founder