Droice Labs is an AI company specializing in understanding real-world clinical data to solve problems across the healthcare system. Our solutions provide answers to the key questions that healthcare entities have, helping them to make optimal decisions and to better understand diseases and the patients they affect.
Our products use state of the art AI to help identify undiagnosed/ misdiagnosed/ mistreated patient populations. The insights are valuable for all stakeholders in healthcare: hospitals gain revenue in risk-sharing contracts, payers save money through increasing care efficiency, and life sciences identifies populations where their therapies perform appropriately.
We use this technology to help payers, providers and hospital finance teams to fill documentation correctly, capture missed revenue, and fill care gaps. With our deep patient and disease understanding engine, we also help payers detect over-billing, design better plans and prioritize the right interventions to cover.
Make your dent in the universe
Lots of companies talk about making a real-world impact. We do it every day. Our people are intelligent, curious, imaginative, and passionate about technology. We constantly strive to overcome obstacles and achieve our mission. If you're excited about surmounting challenges, growing in your career, and making your dent in the universe,
you should Droice
.
Application & Data
Python
React
MySQL
mongoDB
Spark
Hive
TensorFlow
At the center of healthcare is individuals–patients, physicians, nurses, PAs, administrators, and many more. The most important step in improving healthcare is to first comprehend the human interaction that guides care processes. Only then can a piece of technology be designed to change the lives of these individuals for the better. Our culture encourages every Droice member to go beyond their vertical of excellence and to curiously explore and understand the interplay of technology, human behavior, and policy in patient care. We strive for excellence in the quality of our work because every decision we influence affects a fellow human's well being. At Droice, you will find a highly interdisciplinary team of individuals including AI experts, software engineers, doctors, nurses, designers, healthcare policy experts, and business strategists from across the globe. Their goal is unified to help each individual patient. It is the care of this individual that Droice Labs strives to improve.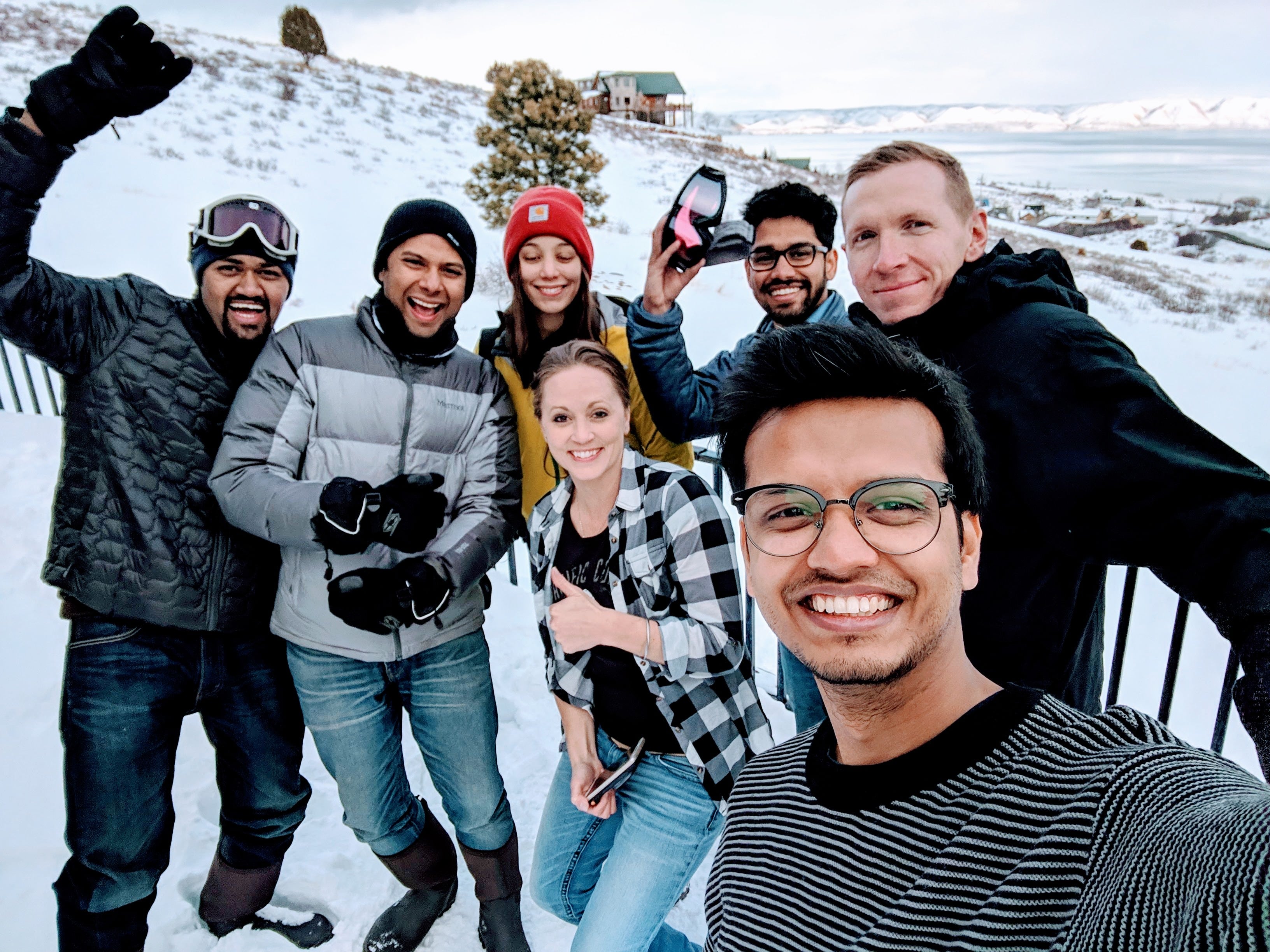 Mayur Saxena
CEO
Mayur has been part of several high growth startups. He has spent the last decade in healthcare data strategy and precision medicine. Cofounder of Ardent Cell Technologies, a cell therapeutics company in the diabetes space, where the technology is undergoing human clinical trials.
Previously, Mayur worked with some of the largest management consulting firms designing strategy for artificial intelligence based healthcare offerings. He currently advises several companies on AI strategy and the "data play".
Tasha Nagamine
Chief AI Officer
Tasha specializes in a special domain of AI — biologically inspired neural networks. As part of her Ph.D. work at Columbia University, she developed cutting-edge technologies to elucidate the reasoning behind neural network based predictions.
At Droice, Tasha leads the AI team to develop state of the art technology that understands a doctor's thought process through natural language understanding.
Aleksandr Makarov
Chief Business Development Officer
He completed his masters in Data Science from Columbia University. Prior to joining Columbia for his Masters, Alex was the Head of Business Intelligence for FoodPanda HK, a Hong Kong-based part of a global mobile-based food delivery company.
He has also been heavily involved in several projects at IBM in Moscow around big data analytics and machine learning.
John Kahoun
Chief Medical Technology Officer
He is a founding partner of one of the biggest urgent care chains in the United States (CityMD, acquired by Warburg Pincus for ~600 million USD). He received his medical degree from University of Wisconsin School of Medicine and Public Health and has been in practice for more than 20 years.
He helps Droice understand hospital systems and provide clinical insights that allow for the packaging of the powerful underlying technology to a format suitable for the end-users.
Harshit Saxena
Chief Operating Officer
Harshit manages integration of cutting-edge AI solutions in large healthcare enterprises. Previously, he led product integration and development teams at GE and Oracle.
He studied machine learning in his MS at Columbia University and worked alongside industry and academia on computer vision technologies for autonomous vehicles and other automatic AR, 3D mapping applications.
Deep Bhattacharya
Chief Information Security Officer
Deep is a Certified Ethical Hacker and a Cybersecurity Master's graduate from New York University who has prior experience in penetration testing, incident response, technical investigations, business continuity, and disaster recovery.
As CISO, his mission includes creating a "risk aware" culture that places a high value on securing and protecting the information entrusted to Droice.
"Improving the quality of medical services means saving a life, and if I save someone's life, it will be the highest reward for my work."