Clumio is the innovator of authentic SaaS for enterprise backup. Using this secure service, organizations eliminate hardware and software for on-premise backup and avoid the complexity and cost of running 3rd party backup software in the cloud. As enterprises move aggressively to cloud, they use Clumio to protect workloads like VMware Cloud on AWS and native AWS services. Born in the public cloud, Clumio can leverage the most modern cloud services to ensure it meets the current and future backup requirements of the most demanding enterprises.
We are driven by a strong desire to solve real world problems, to create an enterprise experience that is as simple yet engaging as today's consumer experience. Our goal is to be a pioneer in building the enterprise of the future, taking all the cloud has to offer and help businesses truly transform.
Built on a foundation of TRUST, our team is comprised of individuals determined to take full advantage of the public cloud without taking shortcuts. At the center of the company and culture are the individuals who make it all happen.
T
inkering
R
esponsibility & Ownership
U
(YOU)
S
ervice Mindset
T
ransparency
We challenge. We empower. We deliver.
Poojan Kumar
CEO and Co-founder
Poojan Kumar is the CEO and co-founder at Clumio. Poojan brings 18 years of experience in cloud computing and storage and is known for seeing an opportunity for change, innovating and capitalizing on it. Poojan founded and built PernixData that was acquired by Nutanix in 2016, he then served as Vice President of Engineering and Products. Earlier in his career, he was Head of Data Products at VMware and founder at Oracle Exadata.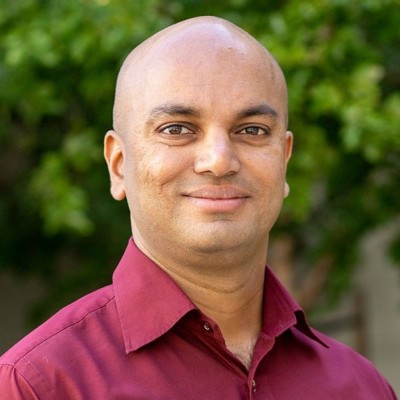 Kaustubh Patil
Vice President of Engineering and Co-founder
Kaustubh Patil is the Vice President of Engineering and co-founder at Clumio. Kaustubh has 15 years of experience working in engineering in the cloud storage, backup and virtualization space. Kaustubh was most recently Senior Director of Engineering at Nutanix, and the VP of Engineering at PernixData prior to that. Kaustubh is excited to build world-class engineering teams and technologies at Clumio.
Woon Jung
Co-founder & CTO
Woon Jung is the Chief Technology Officer and co-founder at Clumio. Woon has 15 years of technology engineering experience, building core operating system technologies and cloud services. He comes to Clumio from Nutanix, where he was a Senior Staff Engineer. Prior to that, he was a Founding and Distinguished Engineer at PernixData.