Chime is the largest and fastest-growing player in the challenger-banking space, providing mobile and online banking technology in the U.S. and facilitating over 5M accounts with no physical branches. We're a technology company relentlessly focused on helping our members achieve financial peace of mind. That's why we offer access to an award-winning bank account that doesn't charge hidden fees, can give members early access to their paychecks, and enables them to grow their savings automatically.  And we're just getting started. We are proud of our mission, devoted to our members, and passionate about applying technology to the challenge of making financial health a reality for everyone.
We have one of the most experienced management teams in Fintech and have raised over $800M in funding from DST, General Atlantic, Iconiq, Coatue, Dragoneer, Menlo, Access, Forerunner, and others. If you're looking to join a fast-growing company with a beloved, daily-use product and an authentic mission that puts people first, we want to meet you.
Chime was created with the mission to make financial peace of mind a reality for millions of Americans. We've worked extremely hard to build a talented, diverse, and inclusive team. As an organization, we perform within a set of core values that inform both our priorities and the way we work together. If you're looking to make a lasting impact and help us build a life-changing product, Chime in–we want to hear from you.
Application & Data
React
Amazon EC2
Amazon S3
ES6
Ruby
React Native
Rails
Kafka
Amazon RDS
Elixir
Amazon Anthena
Snowflake
AWS Glue
Citus
graphql.js
Utilities
Google Analytics
Optimizely
Segment
Looker
DevOps
GitHub
Kubernetes
Visual Studio
Vim
Atom
CircleCI
Terraform
Datadog
Rollbar
Emacs
Consul
PagerDuty
Helm
Code Climate
Vault
Spinnaker
We believe that creating a company where people love to work is built on relationships, growth, and impact.
We cultivate a culture of low ego and set a high bar for excellence. We believe in flat organizations and open work spaces. We treat one another inside the company the same way we treat our members–by communicating in ways that build trust, operating with transparency, and having one another's back.
We recognize the contributions of individuals and celebrate wins as a team. Every member of the team is an owner of the company and is encouraged to "Chime In" on any part of the business. What we all have in common is a mission that starts with heart, and a desire to work together to create something of lasting value and personal impact for our employees and members alike.
Chris Britt
Co-Founder and CEOhttps://www.linkedin.com/in/cbritt/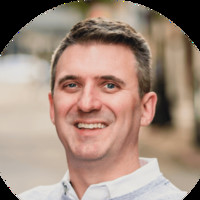 Ryan King
Co-Founder and CTO
Ryan King is the Co-founder and CTO of Chime, the leader in US challenger banking that helps members avoid fees, save money automatically and achieve financial peace of mind. Prior to Chime, Ryan was the VP of Engineering of Plaxo, an early social networking pioneer that was acquired by Comcast Interactive Media. Ryan earned his M.S. in Computer Science from Stanford University and a B.S. in Computer Science from UCLA.
"I chose Chime because we work diligently to drive initiatives and priorities that ensure our members are always first of mind."