Carry1st is an interactive content platform leveraging mobile technology to delight and serve the first generation of African smartphone users. We develop and publish social games and digital commerce apps combining proprietary technology, local payment gateways, and culturally-relevant content to serve a large, fast-growing, yet underserved market. We have published the #1 Android game in Nigeria and Kenya, Carry1st Trivia, which has delighted over a million users... and we're just getting started!
Carry1st is the leading mobile game publisher in Africa. We have over a million customers and hundreds of thousands of unique monthly active users.
I
n 2020, we look to scale to over 1M monthly active users across Africa, scaling our first two franchises; localizing and publishing content from third-party studios; and building out mission-critical payments and platform technology. We're a fast-growing start-up and looking for ambitious people to join our team!
Hosting in AWS
EC2
Aurora
S3
ELB
Route53
Terraform IaC
DevOps/CI
Jira
Jenkins
Bitbucket
Prometheus
Grafana
Work to be the best in everything we do.
Speak and act with honesty, regardless of consequence.
Leverage original thinking to drive solutions.
Attack tasks with urgency and purpose.
Think like an owner committed to the success of the business.
Tinotenda Mundangepfupfu
Co-Founder and Lead Software Engineering
I am a software engineer at heart, with over 11 years of industry experience. Java is my first love, and I started as a back-end engineer, focusing on Java and .NET technologies. Throughout the years, I have broadened my skill set to add front-end and mobile development. I added several more languages to my repertoire, including but not limited to Android, Kotlin, Objective C and Swift, NodeJS, and Javascript. I believe I have a third eye that sees the potential in people. Therefore I like to nurture and help others to realise their potential.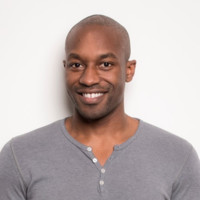 Cordel Robbin-Coker
Co-founder + CEO
A reformed finance guy, I am now focused on building a large and meaningful business while maintaining some semblance of personal balance.