Camp K12 is a global online school for 21st century skills, teaching Coding and other STEAM subjects to kids age 5-18 via LIVE, interactive, gamified online sessions that work 10x better than status quo.
We were founded in 2010 by an MIT computer science grad as India's first coding bootcamp for K-12 students.
Since then we've taught coding to 50,000+ students, and partnered with 100's of schools and institutions to inspire a generation of young innovators.
We have a world-class Product / Eng team in place hailing from MIT, IITD, Amazon, Google, PayTM, IBM, NID. Our market has exploded given COVID school shutdowns and there's lots to be done so we're adding more to the team.
Frontend
React
Redux
socket.io
WebRTC
Backend
Node.js
Express
MongoDB
Redis
DevOps
AWS EC2
S3
Lambda
chron jobs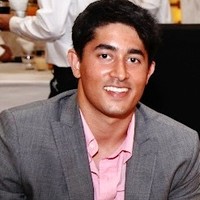 Anshul Bhagi
Founder
Anshul Bhagi
grew up in the heart of Silicon Valley, the home of tech giants like Apple and Google, and it rubbed off on him. In middle school, he became addicted to coding — building games, apps for his teachers to use in class, and apps to solve his homework problems.
That hobby, and the portfolio of products he built in school, eventually took him to MIT, where he completed an undergrad and Masters degree in Computer Science, served as the President of his class, and was the Graduation Speaker upon MIT's 150th Anniversary in 2012.
Anshul has worked at tech firms like
Microsoft, Apple, Google
, served Fortune 500 CEOs at
McKinsey & Company
, completed an MBA from
Harvard University
, but ultimately returned to the intersection of his two loves. At Camp K12, Anshul is building a school of the future — bringing 21st century skills to k-12 students located anywhere in the world via Live / interactive / gamified online sessions that are 10x better than status quo.
I've done over 8 courses on Camp K12, and it has been fun for me every time. Coding is the future and Camp K12 is the best way to learn it, people should be exposed to this early on.